Incentive Program
Gain new business and new connections. Whenever a customer orders one of your products for the first time, they earn points towards Dot Trip 2024, an all-inclusive Mediterranean cruise. From June 21-27, 2024, the Silverseas cruise will take eligible customers and 55 suppliers from Barcelona to Rome with stops in Spain, France, Monaco, and Italy.
With a luxury trip on the line, customers are more motivated to buy your products. But that's not all you can get from our Incentive Program.
Two Levels, Countless Opportunities
To become eligible for our Incentive Program, fill your cart with Product Marketing and Innovations packages, features, and sponsorships.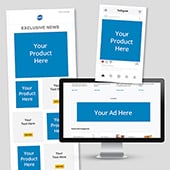 Product Marketing
Reach thousands through our email and ecommerce advertising. We have contacts, resources, and insights to grow your brand.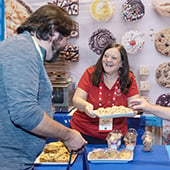 Innovations Trade Show
This June, exhibit at our St. Louis trade show for multiple opportunities to connect with customers and display your products.